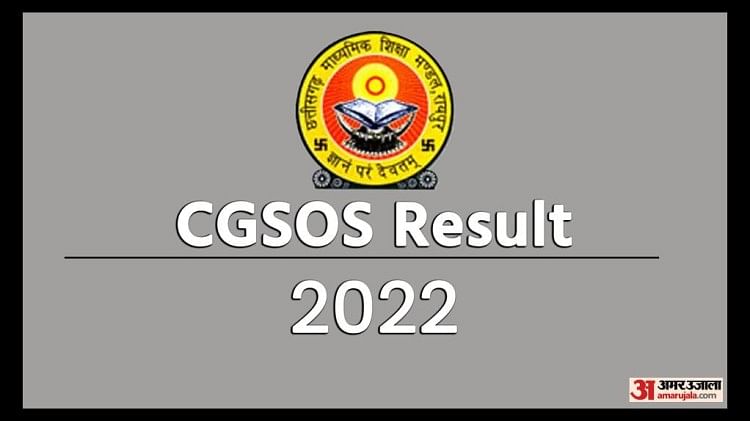 CGSOS Result 2022 Declared
– PC : My Result Plus
CGSOS Result 2022: The Chhattisgarh State Open School Board (CGSOS) has released the CGSOS Result 2022 for matriculation as well as intermediate students today on June 3 at 12 pm. The scores obtained by the students are available to view on the official websites of Chhattisgarh Board: sos.cg.nic.in as well as results.cg.nic.in. The result statistics have also been mentioned below.
CGSOS Result 2022 For Class 10: Statistics
As per the result statistics for Class 10, 19,318 students have cleared the Class 10 open school exams successfully. Among the students who have been declared qualified in the examination, 8,481 are girls while 10,837 are boys. The overall pass percentage for Class 10 has been recorded as 53.07 percent.
CGSOS Result 2022 For Class 12: Statistics
A total of 34,683 students have passed the Class 12 open school exams successfully, among which, 16,371 are girl students while 18,312 are boys. With this, the Class 12 students have logged an overall pass percentage of 64.03 percent.
CGSOS Result 2022: Passing Criteria
In order to be declared qualified in the CGSOS Class 10 and 12 exams, students need to secure a minimum of 33 percent marks in individual subjects. Those who fail to achieve the needful will have to write the compartment exams.
CGSOS Result 2022: What's Next?
Students who have cleared the examination, but are not satisfied with their marks can apply for revaluation/re-totaling. For this, the desirous students will have to apply within 15 days of CGSOS Result declaration.
About CGSOS Exam 2022:
 
The Chhattisgarh State Open School board had conducted the examination for Class 10 and 12 from April 1 until May 2, 2022. Nearly 1 lakh students of both Class 10 and 12 had appeared in the exam.
 
Link to official website: sos.cg.nic.in
 

Related Articles

on Results