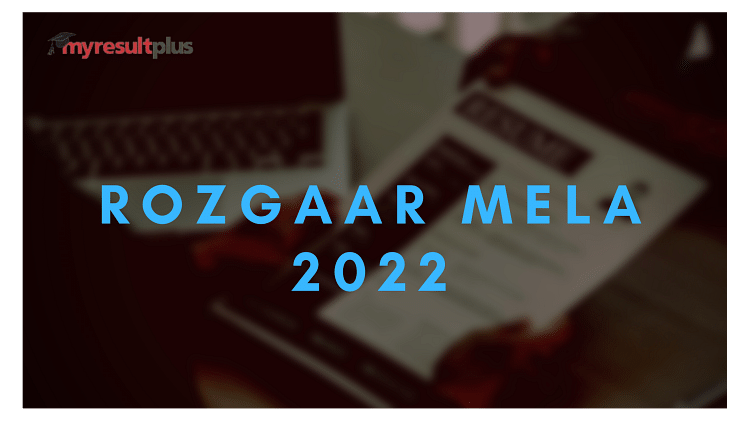 Rozgaar Mela 2022
– PC : My Result Plus
In the direction of the announcement made in June 2022, aiming for the provision of 10 lakh government jobs in the upcoming 1.5 years, Prime Minister (PM) of India, Narendra Modi, will launch the employment fair by means of video conferencing today on October 22. On the occasion, as many as 75 thousand recruits shall also be handed over the appointment letters by PM Modi.
A statement from the PM Office (PMO) read, 'The initiative will play a pivotal role in fulfilling the commitment of the PM to provide employment to the youth. The government is persevering in its efforts to conduct recruitments on all existing vacancies in the Ministries and departments at an accelerated pace'.
 
The employees who will be handed over the appointment letters in the ceremony shall join at various levels in Group A and B (gazetted), Group B (non-gazetted) and Group C, which include posts such as Sub-inspectors, Constables, Central Armed Force personnel, Lower Division clerks, Steno, Income Tax inspectors and Multi-tasking staff (MTS).
 
Meanwhile, the other Union Ministers will also participate in the ceremony in consonance with PM Modi and will be present at different locations across the country to hand over the appointment letters to the recruits. Railways Minister Ashwini Vaishnaw will ensure his participation in the ceremony from Jaipur, while Civil Aviation Minister Jyotiraditya Scindia will be in attendance at the ceremony from MP state capital Bhopal.
 
Law and Justice Minister, Kiren Rijiju will hand over the appointment letters to the recruits in Shillong state on the occasion.